Heat Exchanger Ontario Promises:
Immediate Response
Quick Delivery
Outstanding quality and workmanship at competitive prices
No voice mail to interfere with your questions
Technical support by highly qualified Heat Exchanger Technicians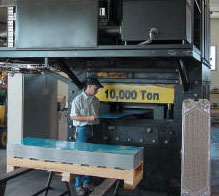 Gaskets
Elastomers such as Viton, HNBR and Butyl are kept in stock for a small number of models, but are mostly manufactured to order to ensure we have what you need.


Rubber Materials
Heat Exchanger Ontario Rubber materials are specifically designed for PHE applications.

Polymer types:
Nature Rubber (NR) is the only commercially used non-synthetic polymer type. Main applications are for dynamic and abrasive environments. Typical markets are automotive and mining industries.

The synthetic polymers are manufactured to achieve special properties that Natural Rubber does not have. Examples for such properties are resistance to oils and special chemicals, high temperature and weather (ozone, UV-light).
The standard rubber polymer for weather resistance or water/steam resistance is EPDM (Ethylene-Propylene Rubber), while Nitrile rubber (NBR) is the standard rubber polymer for oil resistance.

Some other examples of polymer types are:
Chlorinated Polyethylene (CM)
Acrylic Rubber (ACM)
Polysulphide Rubber (T)
Polyurethane Rubber (AU<EU)
Polynorbornene (PNR)
Polypropylene (PO)
Fluorocarbon Rubber (FKM)
Perfluoroelastomer (FFKM)
and a lot more…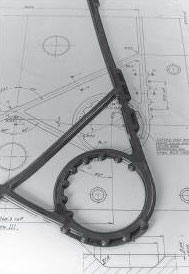 The curing/vulcanization of rubber is a chemical reaction, where the curatives will alter the polymer being a high viscous liquid to be a solid, thus giving the material its elasticity.